A simple tool for work management and collaboration. Track all tasks in one place.
This is great for keeping the team organized.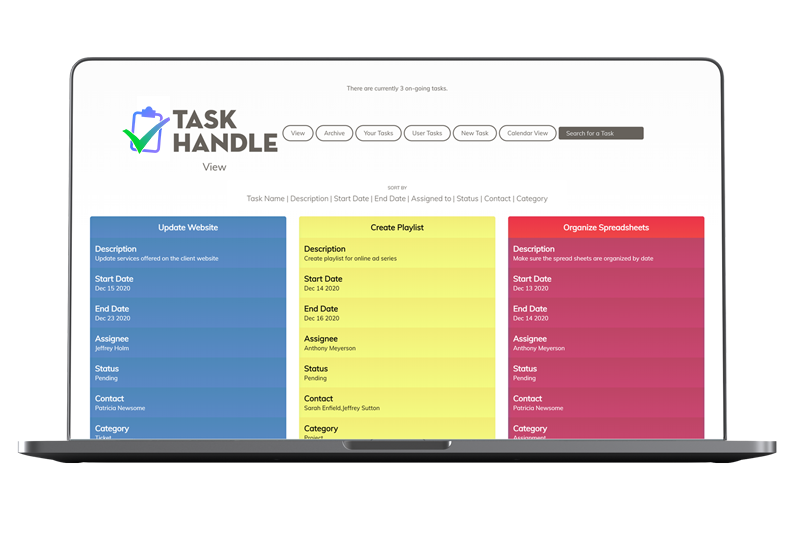 ---
The calendar provides an overview of all upcoming tasks.
Your team will not miss anymore deadlines.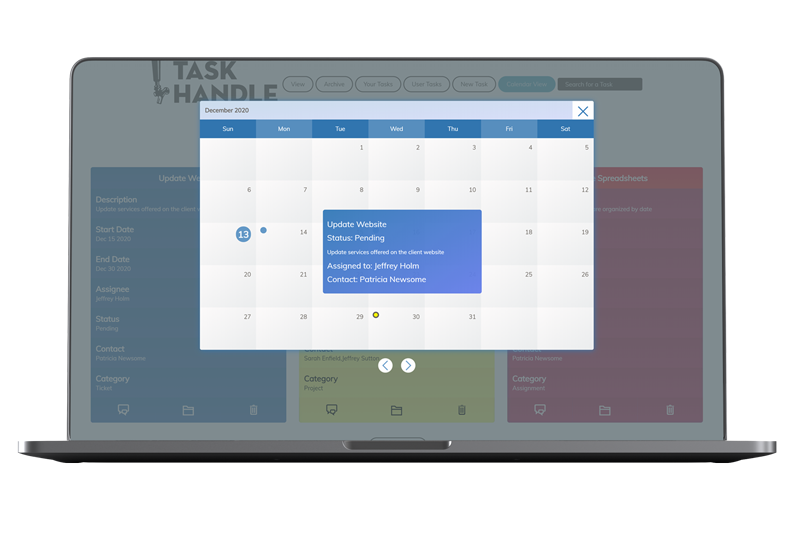 ---
Easy to edit a task, change the due date in just a couple clicks. Notification emails are sent automatically.
People stay up to date with changes.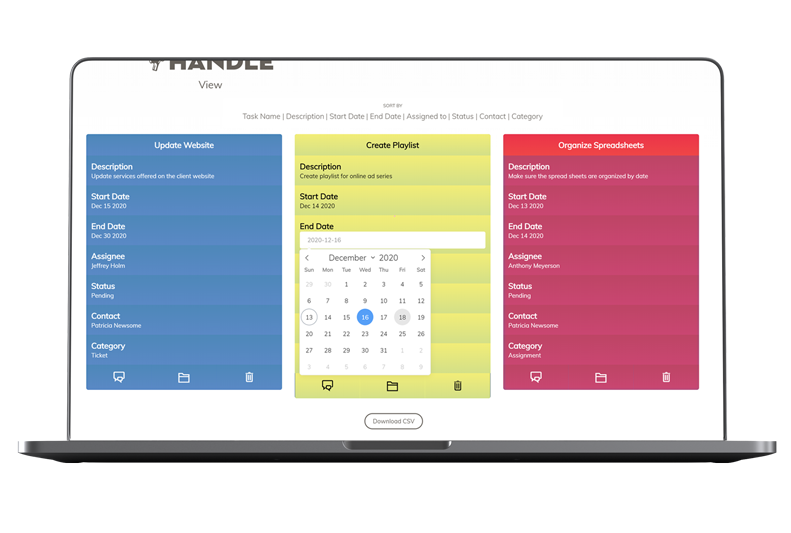 ---
Compatible with mobile devices. Access the system from anywhere.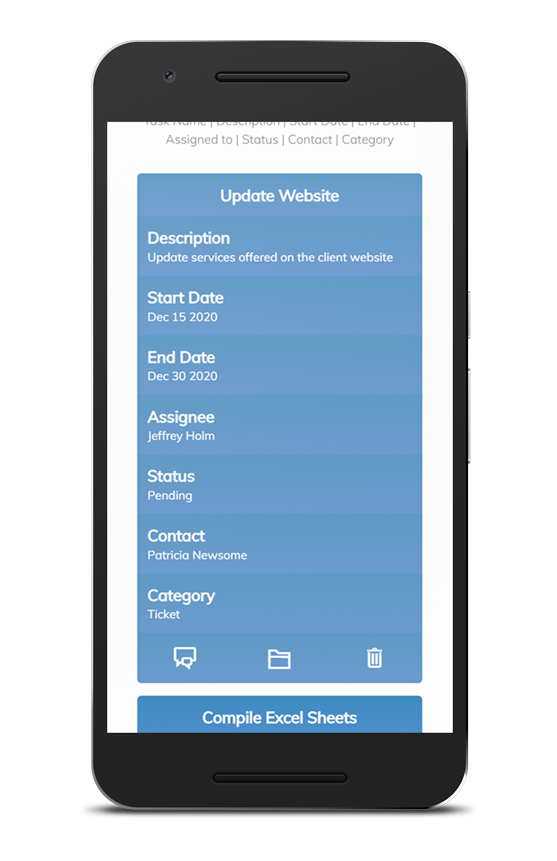 ---
It only takes a few seconds to setup a new task.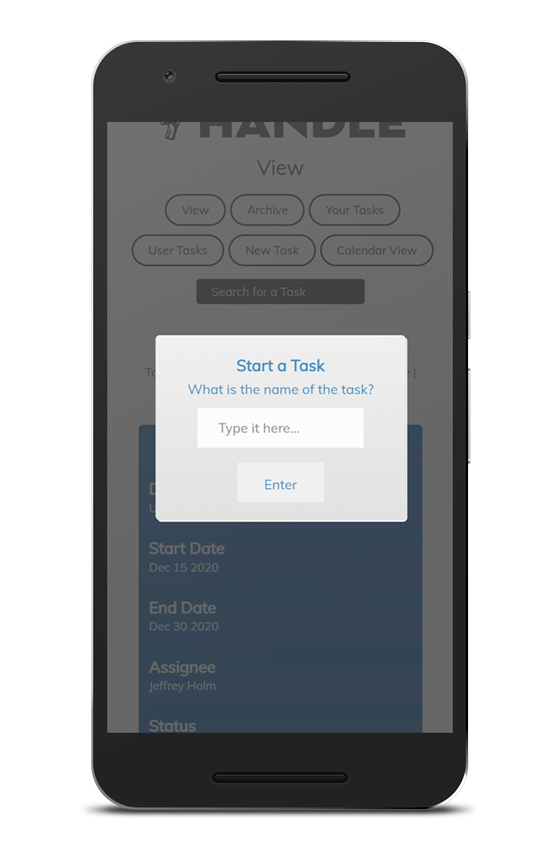 ---
Send email notifications to keep your associates up to date on edits.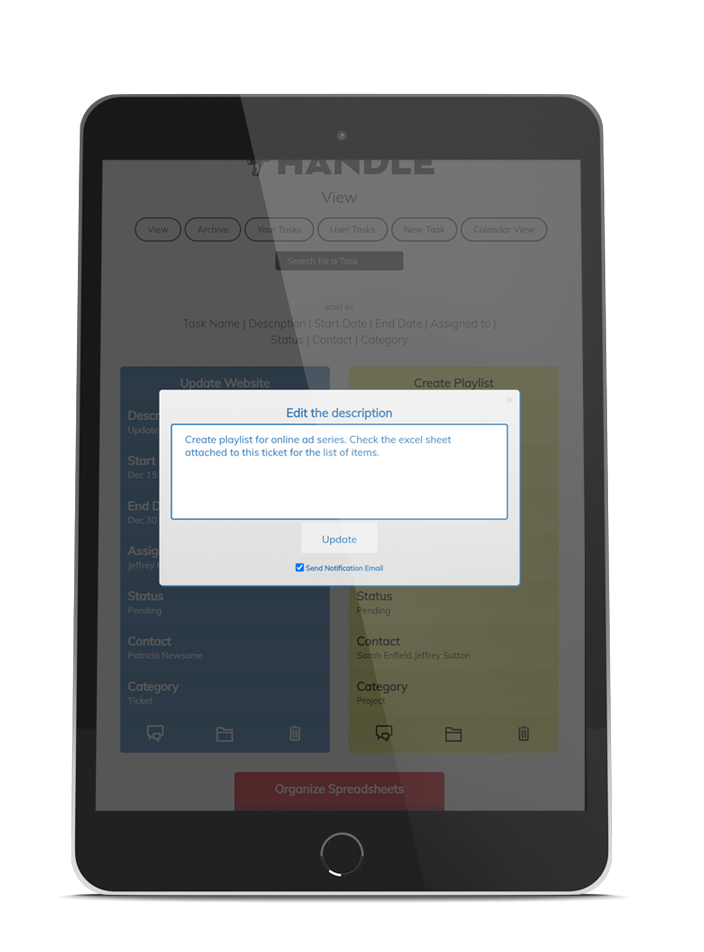 ---
Discuss ideas and collaborate to get work done.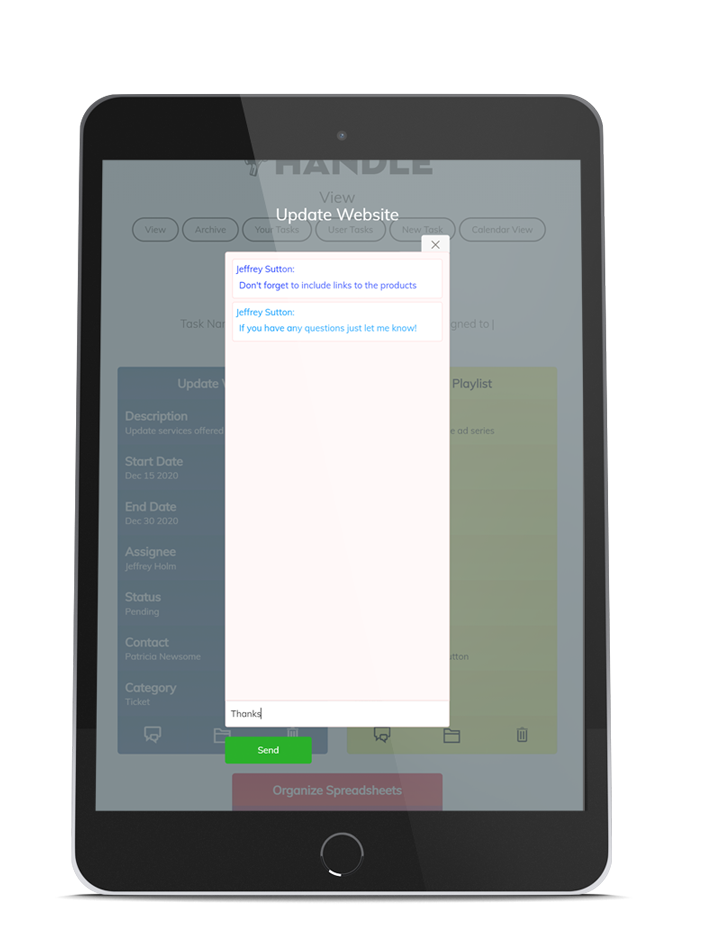 ---
Share files with collaborators and so much more. Unlimited users for only one monthly price!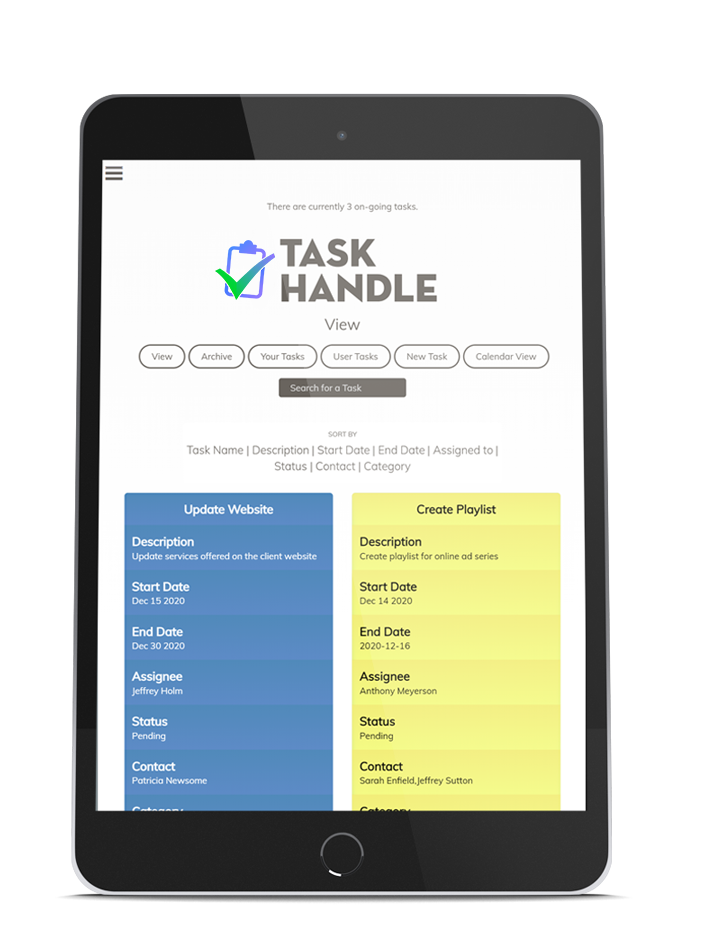 Get Started Now

Not convinced yet?
Why you should use TaskHandle